Friendly Valley Clubs and Organizations
Welcome to Friendly Valley Senior Community, a beautiful and peaceful private country club living community for seniors located in Santa Clarita, California. Our community is designed to offer a wide range of activities and amenities that cater to the unique needs and interests of our residents. Here is a brief overview of some of the great activities we offer:
Golfing: Our community features a scenic and challenging golf course that provides endless hours of entertainment for golf enthusiasts. The course is open to all residents, and we also offer golf lessons and clinics for those who want to improve their skills.
Fitness and Wellness: We believe in promoting healthy living among our residents, which is why we offer a variety of fitness and wellness programs. Our fitness center is equipped with state-of-the-art equipment and is staffed by knowledgeable trainers who can create personalized exercise plans based on your needs and abilities. We also have a variety of group fitness classes, including yoga, Pilates, and Zumba.
Arts and Crafts: Whether you are an experienced artist or simply enjoy dabbling in various crafts, our community has something for everyone. We have a fully equipped arts and crafts studio where you can take classes or work on your own projects. We also have a ceramics room and a woodworking shop for those who enjoy working with their hands.
Social Activities: Our community is built on the idea of fostering meaningful relationships and social connections among our residents. We offer a variety of social activities and events, including game nights, movie screenings, holiday parties, and more. We also have a vibrant community center where residents can gather to socialize, read, or simply relax.
Tennis and Pickleball: For those who enjoy racquet sports, we have a tennis court and a pickleball court available for use. These courts are open to all residents, and we also offer lessons and clinics for those who want to improve their skills.
In addition to these activities, we also have a beautiful pool and spa area, walking trails, and a library. Our community is also conveniently located near shopping, dining, and entertainment options, so you never have to venture far from home to enjoy a day out. At Friendly Valley Senior Community, we are dedicated to providing our residents with an enjoyable and fulfilling living experience. Come see for yourself what makes our community so special!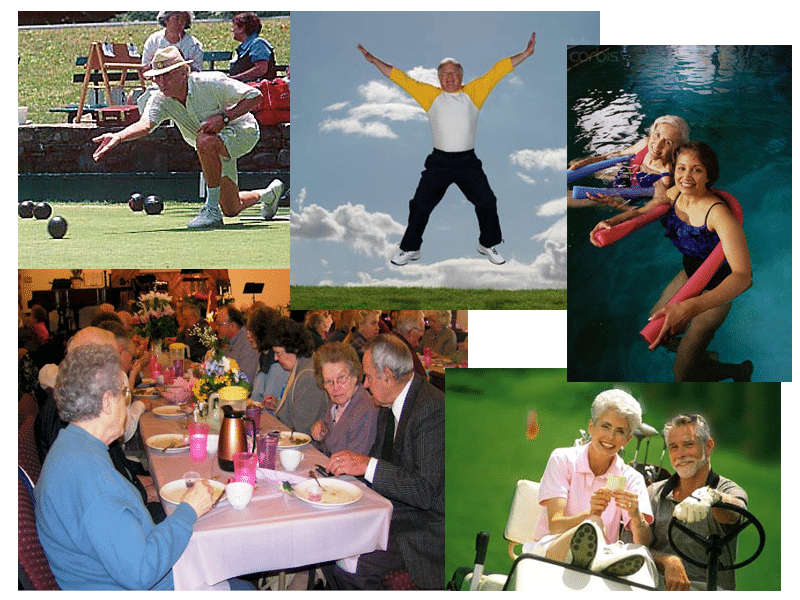 Aerobic Exercise Class
Afternoon Pan
Arts & Crafts
Bad Boys
Better Bidders
Bible Study Group
Book Club
Bowlettes
Breakfast Club
Bridge Club
Canasta Club
Catholic Social Club
Catholic Women's Club
Choral Group
City of Hope, F.V. Chapter
Community Council
Computer Class
Cribbage Club
Doll & Ceramics Club
Eager Beavers
F.I.T.S.
Five Aces
500 Card Club
Friday Dance Group
Friendly Eight
F.V. Travelers
Frying Pan
Jewish Community
Jewish Community Women's Auxiliary
Lawn Bowls Club
Little Theater Group
Loving Hearts and Hands
Low Vision Group
Macintosh Computer Class
Men's Golf Club
Morning Glories
Over-The-Hill Gang
Pinochle Club
Roadrunners
Senior Citizens Club
Social Club (Bingo)
Strengthen & Tone
Tai Chi
Tap Class
Trip / Tour Steering Committee
Vacation Club
Veteran's Club
Women's Golf Club