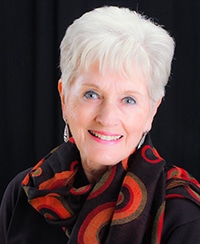 I have been a full-time real estate agent for over 40 years. I am a broker who lives right in the Friendly Valley Adult Community, offering unparalleled experience and expertise.
I am very active in our Community Methodist Church. An avid golfer, I was recently instrumental in redecorating the golf lounge.
I sponsor the annual Memorial Day golf tournament & picnic.
During my career, I was primarily an agent for Coldwell Banker & Fred Sands.
I am the mother of 5.
The most important thing of selling in FV is selling the sizzle not just the steak!  Because I live in FV I am on top of all  that is going on.
The value of a property in FV lies in what the community has to offer which without the golf courses, the RV parking, the resort lifestyle, the gated & patroled community, the value simply would not be there.
Choose the agent and broker who lives in Friendly Valley, who knows all the secret ins and outs and locations and homes that best meet your financial, retirement, and recreational needs.